If you're seeking the ideal location for a second home, look no further than the Orange County enclave of Laguna Beach
Few places carry the name recognition of Laguna Beach, California. The mere mention of the word Laguna conjures images of luxurious residential communities, world-renowned resorts, and immaculate coastlines.
The latter feature is, of course, the primary draw. Picture-perfect white sand beaches. The gentle waves of the Pacific Ocean lapping at the shore. Dramatic cliffs and private coves. All of it framed by one of Orange County's most sought-after locales to visit.
The secret, though, is that Laguna Beach is far more than its name suggests. Sure, the beach and resorts make it a favorite for vacationing tourists. But this dynamic community's livability extends well beyond short-term stays.
There's a deep-rooted artistic culture. As well as a highly regarded and top-rated network of schools, including both public and private educational opportunities. Add to that an impressive dining, bar, and entertainment scene, and it's easy to see why one-time tourists seek to become part- or full-time residents.
If the thought of owning a second home has ever crossed your mind, be it for personal use or investment potential, there are few better places to take the plunge than in Laguna Beach.
Let's comb the beachside enclaves, explore the gated neighborhoods, and admire the overall spectacular housing choices as we review four tips for buying a second home in Laguna.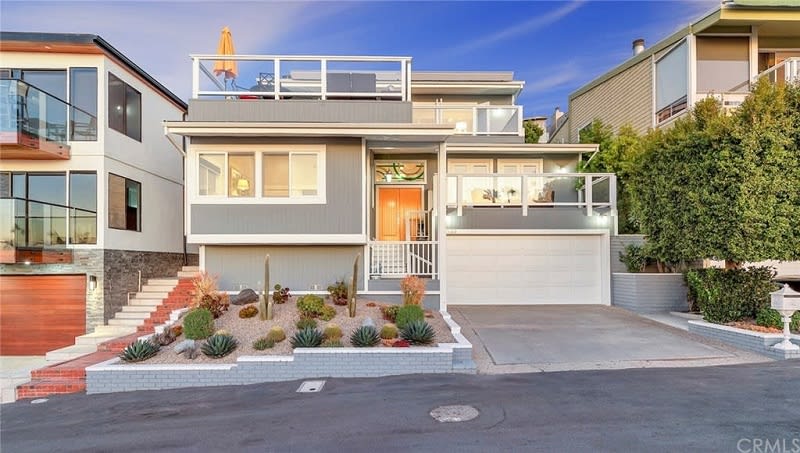 Determine Your Second Home Buying Goals
Sure, it's basic advice, but it's also good practice to lay out your goals and what you hope to achieve through a second home purchase. (Really, it's wise for any real estate transaction.)
The two primary reasons for owning a second home are for personal use or as an income property. Your specific motivations will dictate where and what type of property you eventually purchase, so it's critical to be honest about what you're truly after.
If you plan to use the home as a vacation rental, it should be located in a highly desirable area for out-of-towners. If your aim is more long-term, then a home that is close to Laguna's standout schools or provides a relatively easy commute to business and commercial centers is a better option.
Even if your plans are for a hybrid approach—a personal vacation home (or a potential place to retire) that you rent and pay off when you're not visiting, will require you to figure out the home's primary function.
You have to weigh the desirability of what you want from a home that may end up a permanent residence for you or your family, with a property that generates consistent income over the life of your loan (or that will help recoup your investment should you pay cash).
It helps to plan how the finances of your second home will play out to maximize your ROI. Although demand for vacation homes and more traditional rentals remain relatively consistent in Laguna Beach, you'll want to account for potential contingencies. Seasonality will impact what you can charge for rent throughout the year.
Your chosen property should—at the very least—generate enough income to cover your monthly expenses, including the mortgage, property taxes, and insurance.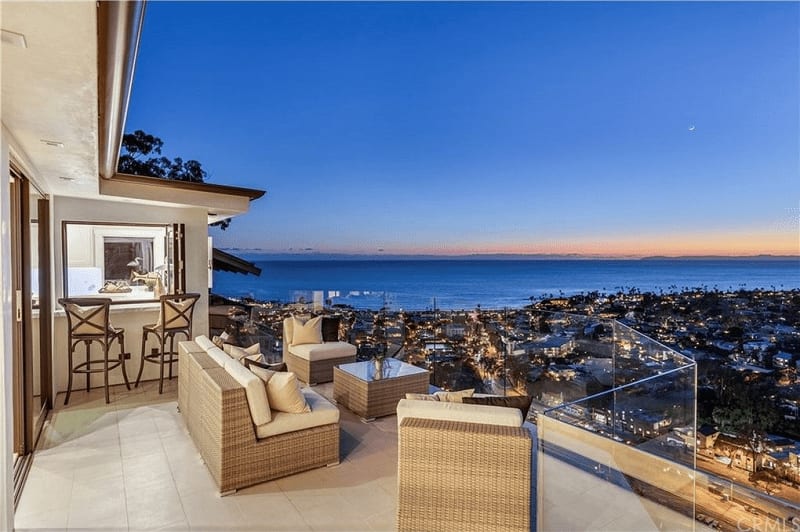 Understand Your Financing Options and Tax Benefits
Thanks in large part to the 2020 pandemic, interest rates continue to hover at near historic lows. While they won't remain that way forever, the rates are set to stay reasonably attractive for much of 2021 and into 2022. As a general rule, rates on a second home purchase are higher but remain competitive.
Despite rising home prices in Laguna Beach, it remains an advantageous location to purchase a second home. Aside from a cash-only purchase, there are several purchase options available to you. As a general rule, you'll still need at least 10% of the home's value for a down payment, up to 25% depending on your credit score.
One of the most popular methods to securing a second home is through a home equity loan. This method relies upon the equity you've generated in your primary residence to access cash for the new home purchase. The interest rates are fixed, and repayment is easily manageable through installments.
When contemplating buying a second home in Laguna, it's worth noting the potential tax benefits to help your cause.
First, you can apply up to $750,000 in mortgage interest deductions on your second home if you maintain it as a personal residence (renting it out less than 15 days per year). Similar to rules surrounding a primary home, any home equity loan interest can be written off up to $750,000.
Property taxes up to $10,000 are deductible as well, which is excellent news if your plans include multiple income property purchases as you can apply this specific deduction on every home you own.
Returning to your intended use for the second Laguna Beach home, if the residence is strictly an investment property, you may use a 1031 exchange to defer capital gains taxes. If you opt to make that secondary home a primary residence, then sell it, up to $500,000 are available for exemption from capital gains taxes.
Of course, as rental properties are ultimately income drivers, should you rent the secondary residence out for more than two weeks a year, your rental expenses are deductible.
Along with your trusted real estate professional, it's worth employing the services of a real estate attorney or tax specialist to optimize your investment. They can also help you navigate the specifics of
Laguna Beach real estate
should tax or ownership issues arise.
Location Matters
One facet that stands out about Laguna Beach, specifically when viewing it on a map, is the unique outline of the city's borders.
Totaling just under 10 square miles, the city most notably boasts seven miles of coastline—a mix of sandy beach and rocky cliff side shores. Crystal Cove State Park borders along the northern shoreline, Dana Point singles the southern end of the city.
However, a large portion of the community juts northward. It's here that Laguna's more dramatic residences take shape. Ocean views remain abundant, but the lifestyle is more removed-mountain living versus luxe bohemian beachfront property.
In between, there's quaint and vibrant village living. Small, well-appointed cottages are the predominant style and can command just as much interest like the beach or hillside homes.
Then, the further south you go, there's the residential feel of Woods Cove, the opulent otherworldly vibe of Victoria Beach, and the architecturally interesting canyon homes of South Laguna.
The point being, though Laguna Beach is a small, tight-knit village along Orange County's coastal shores, it possesses a diverse landscape and even more diverse neighborhoods and homes.
Determine what you hope to get from the residence itself before narrowing your search to a specific part of town. Direct beach access means many homes to choose from, but a decision must be made on which part of the coast suits your tastes.
Both Los Angeles and San Diego are a little over an hour's drive from Laguna, but the southern coastline offers more direct access to I-5 while the northernmost reaches bring Orange County's John Wayne Airport more directly into view.
Work with a trusted real estate professional to narrow down your desired location and home type and see how it will impact your second home investment.
Partner with Trusted Real Estate Professional
Speaking of trusted professionals, to help you navigate Laguna's broad and unquestionably spectacular second home market, seek out a real estate professional with local knowledge.
A great agent does more than simply understand Laguna's market dynamics. A trusted agent will take your needs, wants, and goals for second home ownership and bring you those residences that will meet and exceed your expectations.
They'll help you identify the amenities and accommodations that command the most rental dollars. Or if improvements need to be made to generate the most from your investment.
If you're seeking a forever home, your agent has insight into the top neighborhoods, schools, and commercial districts that appeal to your desired lifestyle.
Most importantly, a top Laguna Beach agent is with you every step of the process—from home tours to offers to inspections to negotiations on through to the closing and beyond to ensure your every need is met.
After all, it's not every day you decide to purchase a second home in one of California's most spectacular locations. There's no need to take that plunge alone.
From waterfront properties for sale in Laguna Beach to Dana Point or Newport Beach homes for sale, allow Mike and his team's years of experience and expertise to be your guide to Orange County's coastal luxury real estate market.