When COVID-19 began to affect our lives in early 2020, many economists and real estate professionals assumed that the pandemic would cause a steep decline in home prices. Interestingly enough, that is not what happened. Home prices have been, and continue to be, on the rise. Today, some economists are still debating whether COVID-19 will have lasting effects on urban real estate. Some feel the trend toward remote work and the ability to live anywhere will cause a migration out of the cities and into suburban and rural areas. To their credit, many people have moved further from work since they no longer need to travel back and forth to the office; however, they didn't move far. Most of those who moved stayed within 100-150 miles and 84% just moved to the perimeter of the central metro area.

It is contrary to what we expected at the start of the pandemic, but regardless, we are in a seller's market, and now is the best time to sell. Here is why.
Low inventory
Lack of suitable land for new building construction was already putting a pinch on Laguna Beach real estate properties. Now we add to this a shortage of supplies, building materials, and labor, and we have a sustained inventory shortage. Last year, homes for sale in Laguna Beach were on the market an average of 93 days before they sold. This year they are selling twice as fast with an average of 44 days on the market. With less inventory to choose from, buyers know they need to move quickly when they find a suitable home. They do not want to miss their opportunity to purchase it.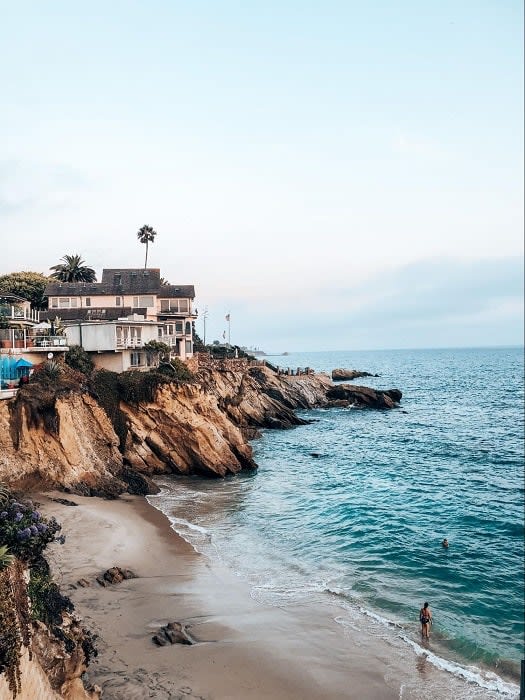 High demand
Record low mortgage rates are spurring people to buy now. This is true for first-time homebuyers, homeowners wanting to upgrade, and those looking for good real estate investment property. The pandemic has created a desire in many for larger living and outdoor spaces in their home. The result is a high demand for homes. While many areas are seeing homes selling over list price, that trend hasn't been set for Laguna Beach real estate yet. The high demand is keeping the selling price high though and at the listing price. While it is unlikely that home values will go down, if the demand for homes decreases, then the length of time on the market will increase. Sell now while the demand is high, the length of time on the market is low and you will get your listing price.
Home prices are up
Homes for sale in Laguna Beach are up 17.2% compared to last year. Nationally, single-family home prices increased 7.7%. Laguna Beach real estate is doing better than the national average. Many thought the Pandemic would have the opposite effect and home prices would drop. We heard about so many, large, company layoffs, especially near the start of the Pandemic. We are still hearing about staffing shortages and rent relief for those whose income dropped due to the Pandemic. Yet the housing market had a record-breaking year, and it hasn't stopped yet. Due to the low mortgage rates, low inventory, and high demand, home prices continue to rise.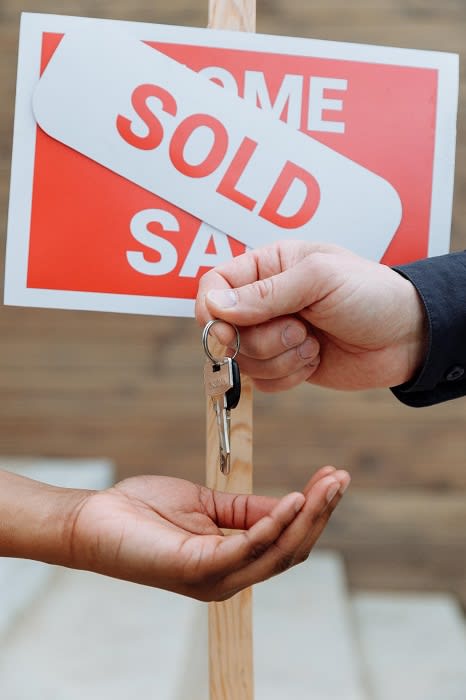 Capitalize on the seller's market
Laguna Beach real estate is in a seller's market, which means buyers are competing to purchase your home. In a buyer's market, the sellers are competing. The seller may have to drop the price of the home or offer to cover closing costs to get the buyer to agree to purchase the home. You don't have to worry about any of this. You can stick to your listing price and not shell out any additional costs at closing. You may even be able to negotiate terms to make the selling process easier and faster, such as omitting the home inspection. This is the time to sell fast and get the best price for your property.
Decrease your budget for home upgrades
In a buyer's market, you might need to make some improvements on your property to realize your asking price. When there are fewer homes for sale in Laguna Beach to choose from, and less time to negotiate, buyers will overlook outdated areas in the home. You will likely still need to make any needed repairs, especially if they involve the roof, siding, or heating and cooling system. But you might not need to worry about updating the tile in the bathroom or replacing the cupboards in the kitchen. You can save money and skip the cosmetic upgrades if you list your home for sale now.
What happens if you wait
Home values for Laguna Beach real estate are projected to increase by a little over 4% annually even if we go back to a buyer's market. So, you could wait to list your home and gain an additional 4%. However, you might then need to invest in those upgrades. You may also lose the negotiating power to lessen your closing costs. Nor will you be able to skip things like the home inspection. Even if you decide to wait and it is still a seller's market, but the mortgage rates have increased, or the demand lessons, you will lose some of the advantages you currently have. If potential buyers don't feel the pressure to buy now, they won't. If they feel there are other homes for sale in Laguna Beach to choose from, you lose your advantage for negotiating. Keep your negotiating power and strike while the iron is hot by selling now instead of waiting.

An experienced realtor can help you get top price for your real estate. In fact, experienced agents, those comfortable and knowledgeable about negotiating during a seller's market, have proven to increase the selling price by 4% when compared to less experienced agents. The Laguna Beach real estate agents in the Mike Johnson Group have the experience and are ready to answer any questions you have about getting your home prepped and ready to sell.