Well-known for its Bohemian-chic lifestyle, gorgeous beaches, and excellent hiking and walking trails, Laguna Beach is a popular place for tourists and those who want to live full or part-time in one of the most beautiful places in the country. Whether you are already lucky enough to own one of the Laguna Beach luxury homes or are in the area to start your real estate search, make sure you stop by one of the area's spectacular restaurants. Recharge, relax, and be treated to some of the best meals in all of California. Here are some local favorites.

1. Wine Gallery
Locals who own Laguna Beach luxury homes love the feel of
Wine Gallery
. This low-key gem offers exceptional wine, light bites, and some of the friendliest service in town. Open at 4:30 for dinner from Tuesday through Sunday, Wine Gallery presents more than 25 different wines by the glass alongside their own line, Mile 216 Wines. In addition to its special wine dinners and recurring live music, Wine Gallery also has a terrific menu. Wood-oven selections like pizzas, as well as oven-blackened brussels sprouts and meatballs, are foods that go perfectly with any type of wine on offer. If you stop in between 4:30 and 5:30, Monday through Saturday, you can take advantage of their Happy Hour menu that highlights desserts and small plates and offers discounts on their wine and beer.

2. Broadway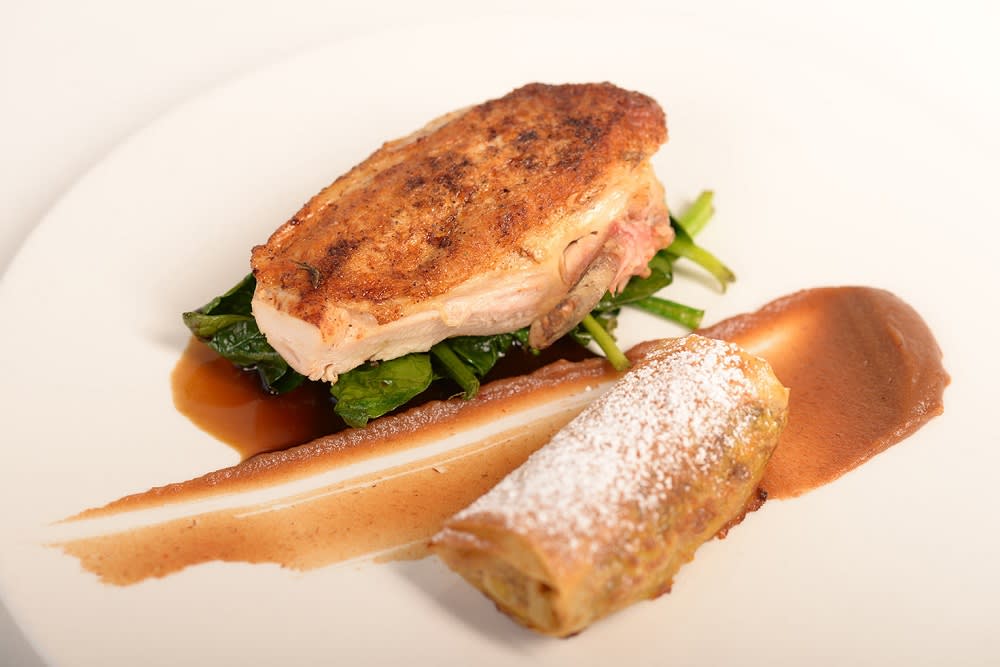 Broadway
is a favorite of those who own Laguna Beach luxury homes and tourists alike with its semi-industrial interior and entrees that look almost as good as they taste. Headed up by award-winning Top Chef Amar Santana, Broadway offers modern, progressive American cuisine that focuses on seasonal flavors and ingredients. A typical dinner at Broadway may start with a blue crab salad, progress to braised beef cheek mole with a side of red edamame, and end with an artisan cheese plate or lemon ricotta fritters. Enhance your meal with a glass of wine from their extensive list or a signature Broadway Cocktail like the Omerta (Caffo Grappa Italiano, Crème de Mure, lemon, and Pistachio Orgeat) or Woodwalker (Westland American Oak single malt, oolong tea syrup, Villa Zarri Noccino, and bitters).

3. Selanne Steak Tavern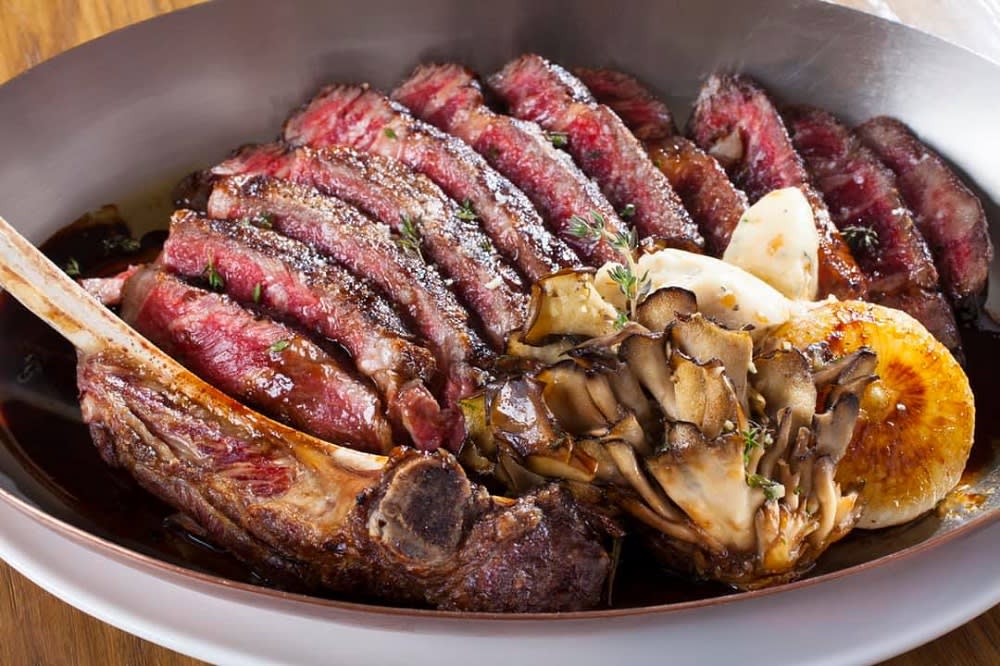 Want to celebrate making a successful offer on a piece of Laguna Beach real estate? Then make dinner reservations at
Selanne Steak Tavern
, owned by famed hockey star Teemu Selanne and his business partner Kevin Pratt. The restaurant features a staggering 2,750-bottle wine list, a selection of artisanal cocktails, and a menu full of fresh game and seafood, high-end steaks and chops, and traditional sides. Start your meal with a Jerusalem artichoke soup, move on to some fresh oysters, and then indulge in a wagyu Lord Stanley Cut steak with a side of Yukon gold mashed potatoes. Top off your meal with a slice of key lime pie or monkey bread, or sip a Selanne Reserve Maple Bourbon.

4. C'est la Vie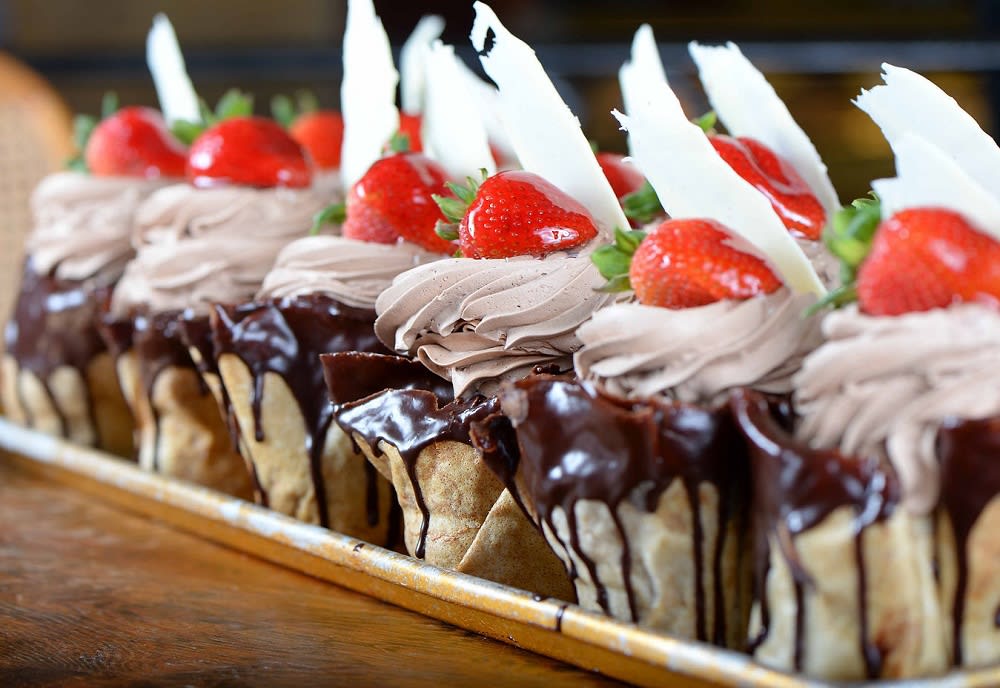 Offering owners of Laguna Beach luxury homes an authentic French dining experience since 1982,
C'est la Vie Restaurant and Bakery
is open for breakfast, lunch, and dinner. If you want to make your meal extra-special, stop in on a Friday evening for a three-course prix mix menu or try out the lobster special on Wednesdays. If you choose to order off the regular menu, you'll be able to choose from selections such as seared Ahi Tuna with caviar, Beef Bourguignon, and Seafood Bouillabaisse. Plus, as C'est la Vie is a full-service bakery, you'll also get to indulge in some fabulous confections, including macarons and other French pastries. And as if all of this wasn't stellar enough, seating overlooks the Main Beach, making each meal pair with a dazzling view of the ocean.

5. The Cliff Restaurant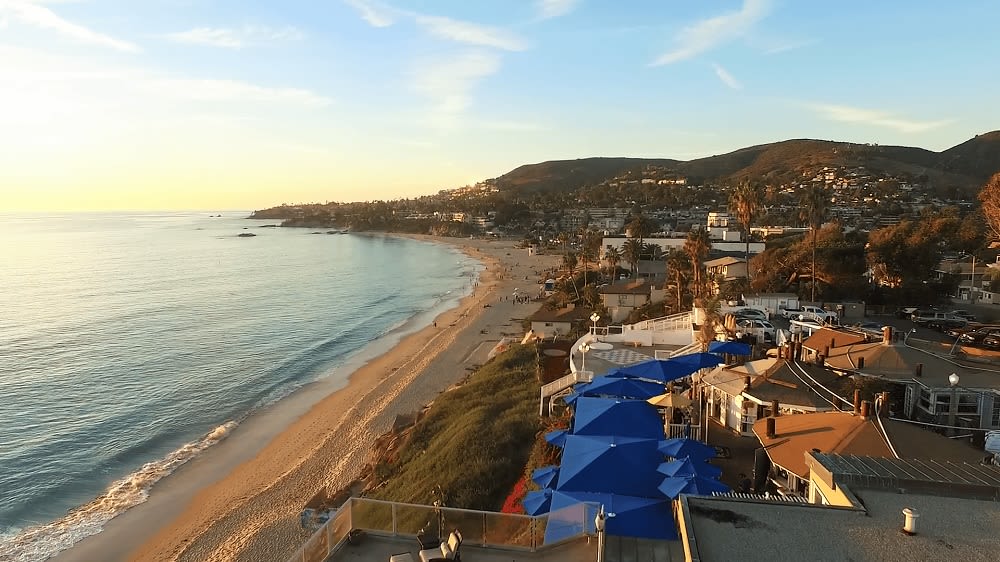 As another Laguna restaurant with breathtaking ocean views,
The Cliff Restaurant
offers a luxury dining experience on its multi-level patio. Open for breakfast, lunch, and dinner and featuring regular live music, The Cliff is a must-visit when you're in the Laguna area. Dinner at sunset would be the ideal scenario to visit this restaurant, especially if you're clinking glasses to commemorate your successful purchase of Laguna Beach real estate for a primary or vacation home. Dine on shrimp scampi, ribeye steak, or pan-seared scallops with a side of garlic mashed potatoes or Spanish rice, and take in the scenery while you enjoy the company of the friendly and attentive service.

6. Skyloft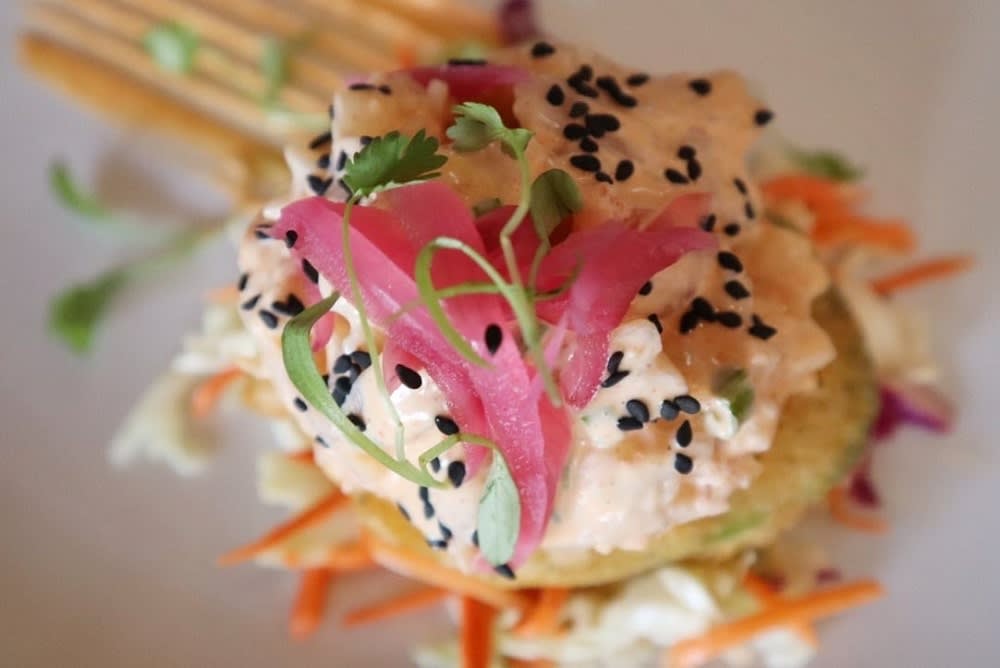 Relax on the rooftop of
Skyloft
while you indulge in upscale American fare and take in the sights of downtown Orange County. A perfect place for brunch, lunch, or dinner, Skyloft has a menu that includes ceviche, grilled octopus, a selection of BBQ plates, and grilled fish. If you don't feel like making a reservation, consider stopping in for their awesome Happy Hour, served every day from 3-5 pm. You'll get specials on draft beer, house wines, and well drinks, and get to try out some light bites like calamari and pulled pork sliders before continuing your journey into looking at Laguna Beach real estate.

7. Mozambique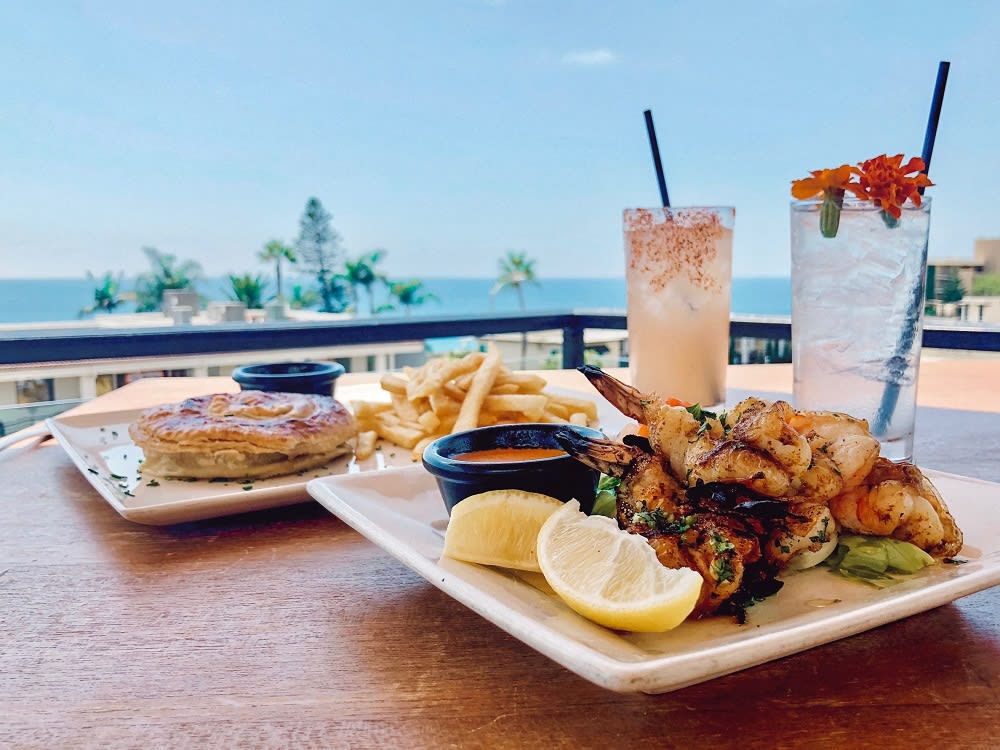 If rooftop dining sounds enticing, but you want to eat something slightly more outside the box, make a reservation at Skyloft's sister restaurant
Mozambique
. This South African-inspired eatery has a speakeasy lounge and elegant dining room in addition to its rooftop, so you have control over what kind of dining experience you'd like the most. As far as food goes, there are Peri-Peri Chicken Pops, seafood curry, and prime cuts of steaks. Don't forget to take a look at their drink list, as they've got some unique options like the African Mojito (Sir Robert Burnett citrus vodka, raspberry liquor, lemon, grapes, and lemon line) and Drunken Elephant (360 Madagascar vanilla vodka, Amarula, Frangelico, and chocolate).

Looking for Laguna Beach real estate?
Whether you're in Laguna Beach for vacation, to look for real estate, or because you already call it home, make sure you check out as many of the restaurants on this list as possible for some fine spring dining. And if you're ready to start home shopping,
contact Mike Johnson Group
for assistance.