C'est La Vie
Credit: C'est La Vie
Located in downtown Laguna, C'est La Vie is the city's only Californian French restaurant with gorgeous views of the ocean and overlooking Main Beach. Guests can enjoy indoor dining or romantic outdoor patio space that overlooks the beach. The restaurant offers a three-course prix fixe French menu every Friday and a Lobster special every Wednesday. Guests are welcome to bring their bottle of wine on Thursdays to enjoy their meals, and there is live music every Saturday and Sunday to set the mood. C'est La Vie is a full-service bakery and offers all your favorite classic pastries made from scratch every day. Enjoy a delicious breakfast croissant or their famous Cronut. Gaze at the beautiful sunset from their waterfront patio with the perfect tart and espresso.

C'est La Vie also specializes in making custom cakes for special occasions or events such as birthdays, graduations, or weddings. And speaking of special occasions and celebrations, if you are planning a special day with family or friends, C'est La Vie also offers full catering services. All of their staff are fully trained to cater to an event serving up to 200 guests. Reservations for celebrations can also be made on their website. C'est La Vie offers five different meal packages including Bronze, Silver, Gold, Platinum, and Diamond. Private parking behind the restaurant operates on a first come first serve basis. C'est La Vie is open Monday to Friday from 9 am to 9:30 pm and Saturday and Sunday from 8 am to 9:30 pm.
Mozambique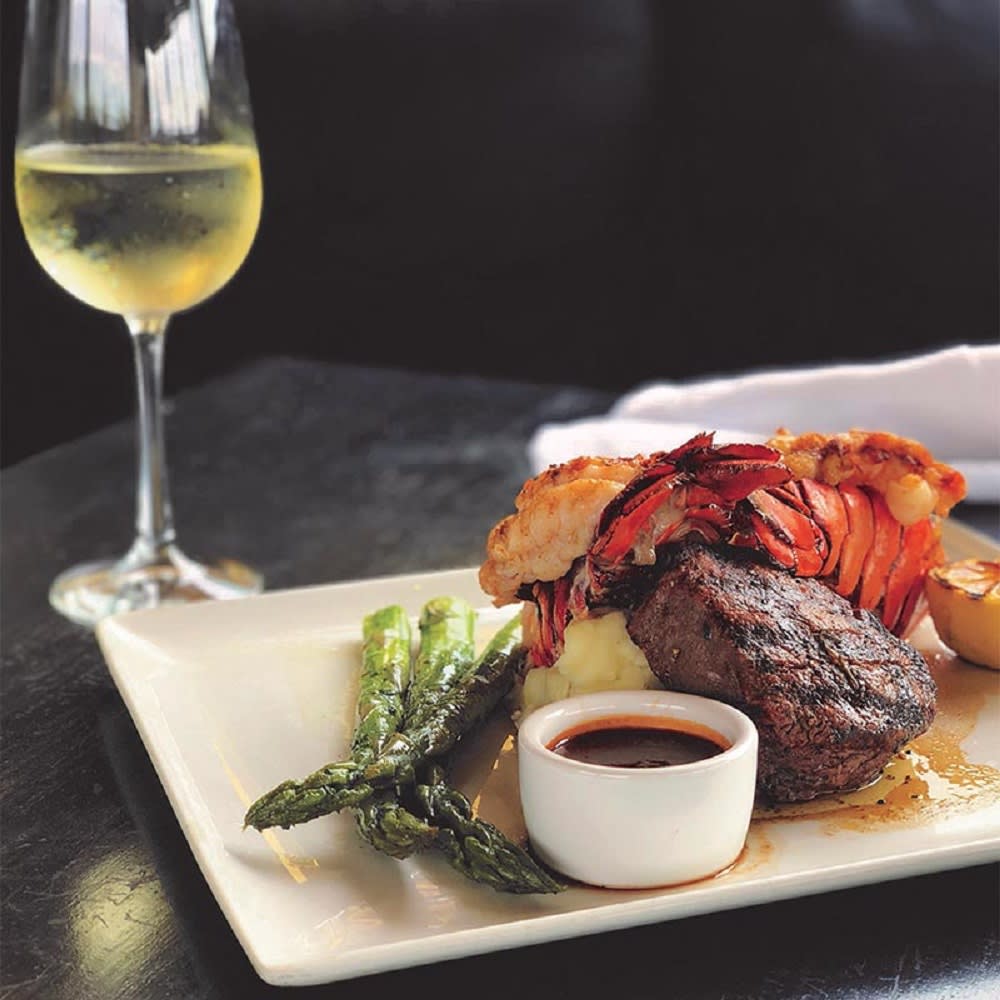 Credit: Mozambique
Mozambique is a luxury restaurant experience that features three different dining levels including the Veranda rooftop dining area, the Durban Room, and the Shabeen Room. When you dine on the Veranda floor, you'll be treated to beautiful panoramic views of the ocean. The Durban Room offers a more intimate and romantic atmosphere, which would be perfect for a date night between you and your significant other. For the ones that want to be more social, active, and mingle, the Shabeen Room is a favorite of some guests as it gains lots of attraction during happy hour. Mozambique's menu celebrates a mix of American and South African foods and dishes. It also celebrates Portuguese traditions of exotic spices, as well as more familiar wood-fired steaks and seafood.

Popular dishes on their brunch menu include the vegetable omelet, the lobster roll, and the breakfast tower. Brunch is only offered Saturdays and Sundays until 4 pm. Their lunch menu is served every day from 11 am to 4 pm. Interesting dishes from that menu include seafood ceviche, South African vegetable soup, and the Ahi Burger. For their dinner menu, appetizing dishes include a fresh oysters plate, blackened salmon, and seafood curry. Valet parking is also available to guests as they arrive.

Guests can enjoy weekly specials including one called Mondays Industry and Locals Night, which offers 50 percent off their regular menu on the second floor all night. Other specials also include Wine Wednesdays and Happy Hour. Mozambique is also a full catering service. They offer three different catering option menus, including a menu that serves four to six people and the starting price is set at $150. They also have a menu option that serves eight to twelve people and the starting price is at $300, or a menu that serves 14 to 18 people with a starting price of $450.
Las Brisas
Contemporary meets elegance off the coast of California at Las Brisas. Voted "The Best Waterfront Dining" in Orange County, the luxurious restaurant features specialty dishes from the Mexican Riviera. Las Brisas offers world-class hospitality and a chef-curated menu that delivers traditional Southern California cuisine and breathtaking views of the ocean's coast. This restaurant has a variety of menu options including, breakfast, lunch, dinner, and a weekend brunch menu. The world-class spot is known for its scratch kitchen, authentic techniques, and housemade specialties including tortillas, rich salsa, and fresh seafood.

Las Brisas breakfast menu is available Monday to Friday 8 am to 11 am. Some of their menu selections include seasonal fruit, smoked salmon tostadas, lobster benedict, french toast, and many other selections. Their weekend brunch menu is available every Saturday and Sunday from 8 am to 3 pm. Enjoy a bottomless mimosa with a crab scramble which comes with scallions, crème fraîche, crispy potatoes, and fresh corn tortillas. If you would like to go on the vegetarian side, then consider ordering the asparagus omelet which is served with ​​asparagus, peppadew, goat cheese, avocado, cilantro, and crispy potatoes.

Las Brisas's lunch menu is available Monday to Friday from 11 am to 3 pm. This menu has a variety of options of appetizers, salads, tacos, entrees, and even a raw bar. Some of their raw bar selections include oysters, tuna poke, yellowtail sashimi, and a few others. Their dinner menu is available Monday to Sunday from 3 pm to close. Happy Hour happens on weekdays only from 3 pm to 6 pm.

Las Brisas has the perfect venue to host special events and occasions such as weddings, birthdays, or any other celebrations. They offer a wide range of dining rooms and space for entertaining large parties of guests. All special occasions can be booked by contacting their events manager by email or phone.
Skyloft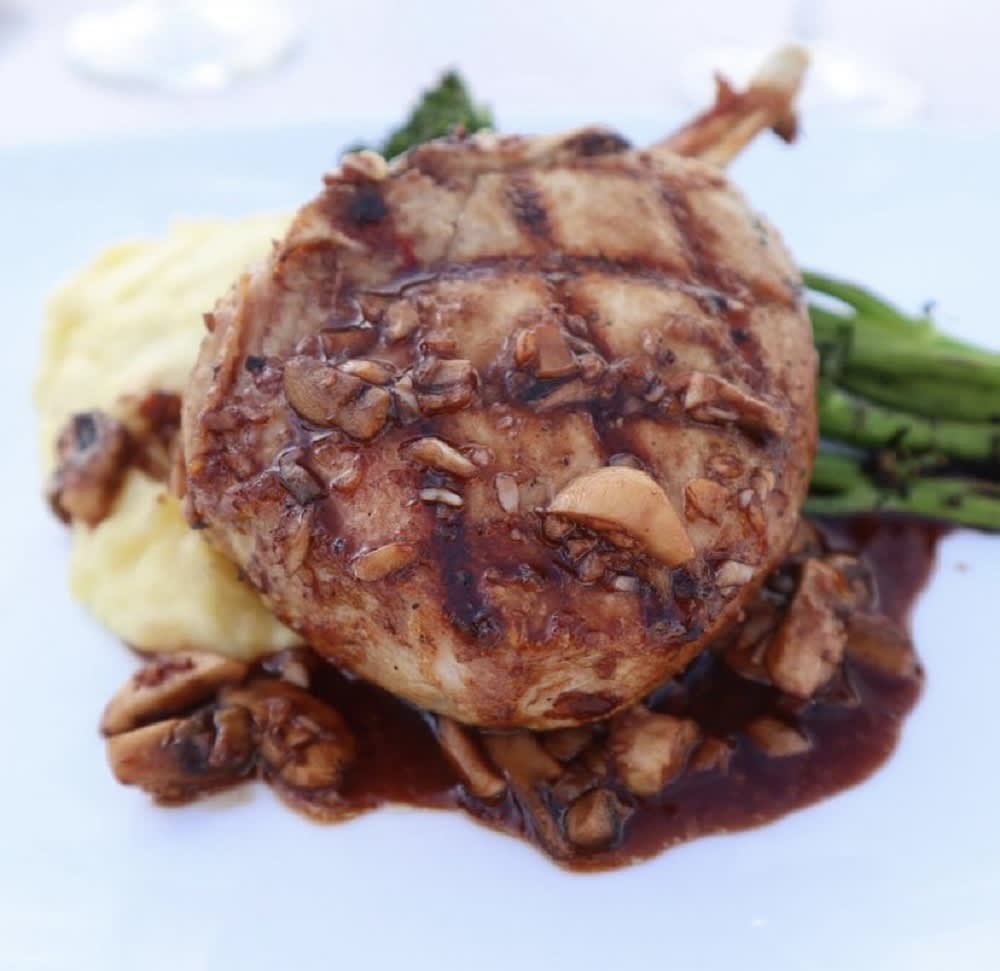 Credit: Skyloft
At Skyloft, you can expect an experience of world-class service and stunning views of the ocean. It's the perfect place to have a family dinner or reunion with friends. Their menu features a balance of seafood, steaks, salads, and specialty smokehouse barbecue dishes. Skyloft also has two full bars that serve a selection of hand-crafted cocktails, California coastal wines, and local craft brews. It's also a great spot to enjoy nightly entertainment such as live music or watch their favorite sports team on high-definition TVs throughout the restaurant.

Skyloft offers a brunch menu and a general menu. Their brunch menu is available only Saturdays and Sundays from 10 am to 1 pm. Brunch menu options include the Chef's Scramble, breakfast burrito, Skyloft's Breakfast, Eggs Benedict, and French Toast. Their general menu has a variety of appetizer options, salads, sandwiches, and entrees. They even have a special barbecue menu that offers specialized sandwiches, ribs, and plates. Enjoy Skyloft's weekly specials such as Happy Hour and Taco and Tequila Tuesdays. If you're ever interested in what live entertainment they have happening you can check out their calendar on their website.
Mosaic Bar and Grill at Montage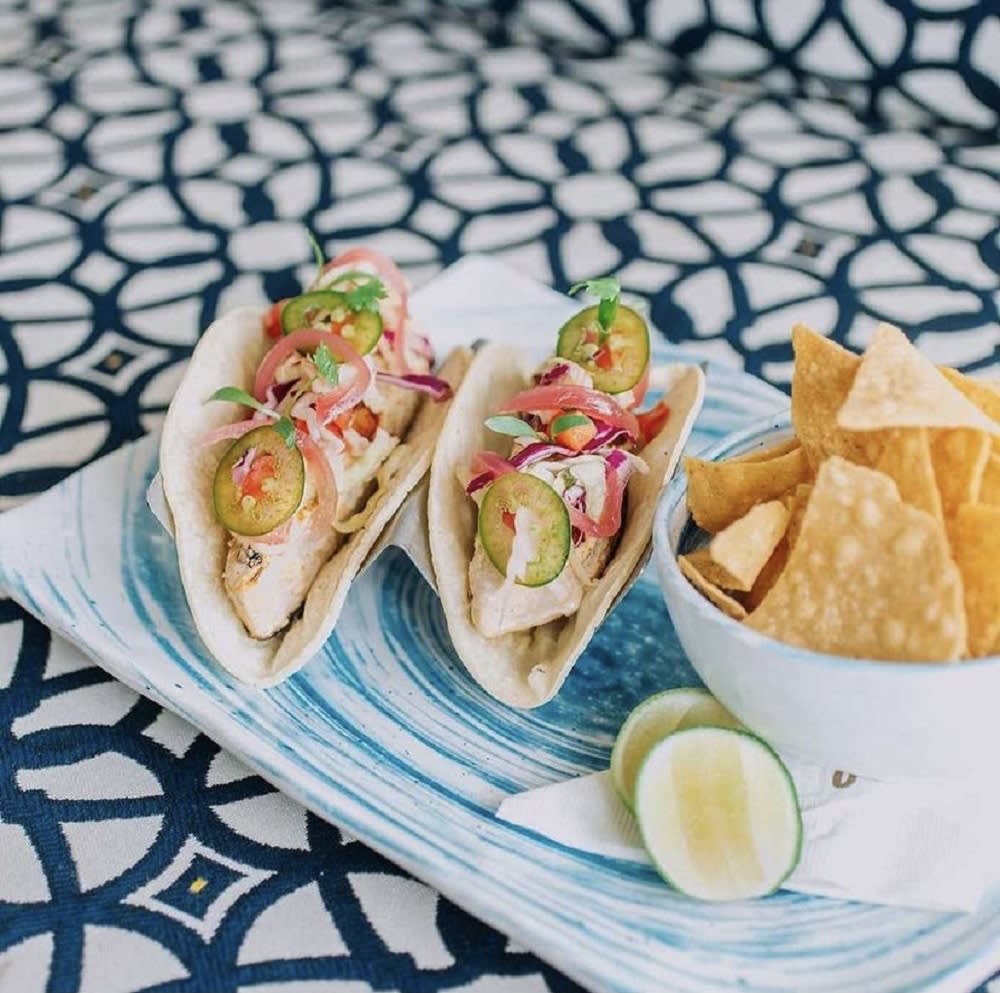 Credit: Montage Resort and Spa - Mosaic Bar and Grille
Enjoy poolside dining at Mosaic Bar and Grille. Located near the Mosaic Pool at Montage Resort and Spa, the restaurant specializes in California-inspired beach fare with selections of salads, grilled sandwiches, or fresh daily seafood, as well as healthy choices from the spa menu. Mosaic offers a breakfast menu, lunch menu, dinner menu, and beach service menu. And no, you don't have to stay at the resort to enjoy a delicious meal. Mosaic Bar and Grille is open to all guests on a first come first serve basis for lunch; however, reservations are recommended for dinner.

Breakfast menu options include seasonal fruit and berries, vanilla yogurt parfait, avocado toast, smoked salmon and bagel, and many other options. Breakfast is served weekends only, Friday to Sunday 9 am to 11 am. Lunch is served daily starting at 11 am and ending at 5 pm. Some of their lunch options from their menu include Crudité, which is seasonal raw vegetables served with chickpea hummus, toasted pine, and nuts. Other lunch menu options include their daily ceviche, shrimp cocktail, Mosaic nachos, and many other items.

Dinner is served daily starting at 5 pm and ending at 9 pm. Dinner options include grilled globe artichoke, crispy calamari, chips and guacamole, and many other selections. Mosaic Bar and Grille has a variety of soup and salad options. Some of those selections include chicken tortilla soup, chilled tomato gazpacho, Cesar salad, chopped lobster salad, and a few other options. Main dishes and entrees include the Mosaic burger, grilled tuna steak, pan-seared scallops, split grilled Maine lobster, and a few other selections. The restaurant also offers gluten-free and vegan meal selections. During the summer months, guests enjoy live entertainment seven nights a week and all day Saturday and Sunday. There is a daily parking rate of $15.

If you are planning to spend the day or an afternoon at the beach, you might enjoy their beach service menu. Enjoy an appetizer or two such as the seasonal fruit and berries, shrimp cocktail, or the club wrap. Pair some of those options with iced tea, soda, or Gatorade. If you're feeling a bit snakish, consider ordering something as simple as a granola bar or rice Krispy treat. Their oceanfront restaurant also offers daily pool and cabana service between 11 am and 4:30 pm.
Moving to Laguna Beach?
If you are planning to move to Laguna Beach and are interested in Laguna Beach real estate contact the Mike Johnson Group today. He and his team serve a wide range of neighborhoods in the area and can help you find Laguna Beach houses and homes for sale in Laguna Beach. You can also always check their website to see the listings they may have available. Let Mike and his team help you find the right home for you and your family.